A Customized Plan Just For You
Accountability & support to help you see results
Customized program based on your goals
Countless resources to fit your unique lifestyle
Are you struggling to find the "right" nutrition plan for you?
Stop wasting time on a program that you aren't sure will work for you.
Get started with Nutrition
Coaching in 3 easy steps:

We want to learn more about you and your health and fitness goals. Your free intro can be done via Zoom or in person at a time that works best for you.

Meet with your Nutrition Coach to create a simple and sustainable plan. We focus on a habit-based approach and create a customized plan just for you to achieve long-term results.

Transform your health and your life with the on-going support and accountability from your Nutrition Coach.
About Our
Nutrition Coaching Program: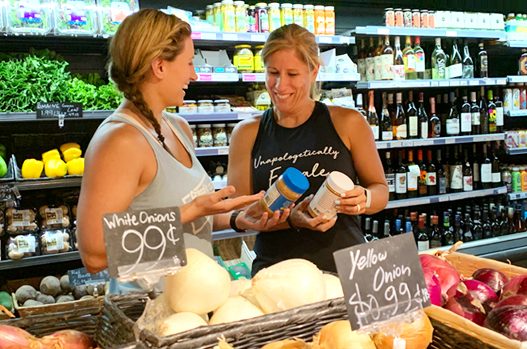 What does nutrition coaching look like through
Our exclusive nutrition app?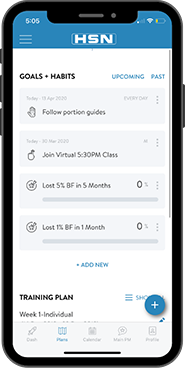 Meet with your Nutrition Coach to customize a plan just for you.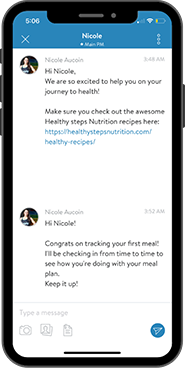 Receive individualized support and accountability with easy communication through our coaching app.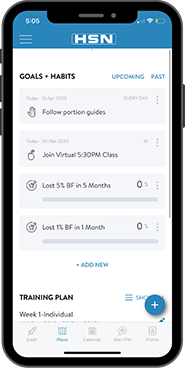 Stress management, kitchen tips, shopping advice, healthy recipes and more at your fingertips.
What Are You Waiting For?

Our nutrition program is written & backed by the registered dietitians at healthy steps nutrition.
We can not provide medical nutrition therapy or teach you how to treat a disease. Please refer to your doctor if you have any questions.